Workshop "Style with Intention" - 10 September, 2022
You are invited to our workshop, an exclusive event that will empower you as a woman to shine from the inside out.
About this event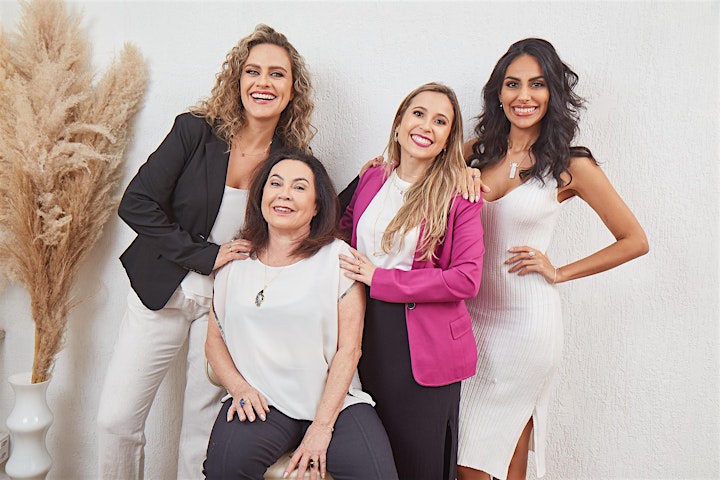 Date and time
Sat, September 10, 2022
10:00 AM – 4:00 PM CEST
On this day:
• Abir, our Personal Stylist, will teach you about your body shape & how you can dress it
• Ilaria, our makeup Artist, will show you how to do a 5 minutes makeup every day. Bring your own makeup
• Andrea, our Crystals expert, will teach you how you can benefit from wearing crystals
• Veronica, our Photographer, will take pictures of these special moments and one headshot of you
The event includes lunch & a glass of prosecco.
Agenda:
10:00 – 10:30 Intro - break the ice session
10:30 – 11:30 Shine by Abir / Personal Stylist – Discover your body shape & how to dress it
11:30 – 11:45 short break
11:45 – 12:45 – Byart – Andrea / Crystals & Stones Specialist – Choose the right jewelry to look beautiful & support your need.
12:45 – 13:30 Lunch Break (provided)
13:30 – 14:15 – Ilaria Turrisi / Makeup Artist – Learn how to do an easy and practical makeup
14:15 – 16:00 – Networking & headshot by Veronica / Photographer
*** Extra Opportunity (3 spots only)
16:00 – 18:00 – Styling, makeup, photoshoot for 3 Clients
***EXTRA OPPORTUNITY (3 spots only)
If you would like to add more sparkles to this event, you can book the extra bonus sessions with our makeup artist, Stylist & Photographer where Abir will personally style you, Ilaria will give you full makeup & Veronica will give you a personal photoshoot where you will receive 5 professional pictures.
This exclusive event is priced at a very special price as it will be the launch of more events to come for 88.88 Euros
(8 is the number for abundance & prosperity)
If you wish to book the bonus session, the price will be for 158.88 Euros extra (only 3 people).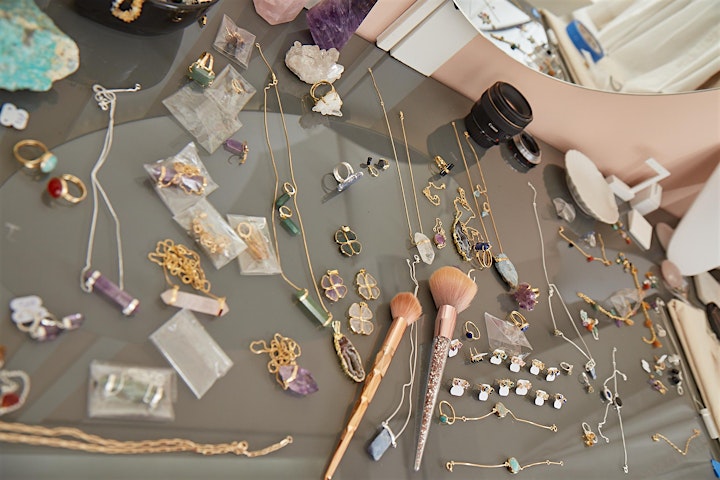 Or contact us Via Whatsapp, Andrea 0627363382
Or via email to info@byartcrystals.com
Limited seats.
Location
Byart Crystals and Gemstones
15 Raadhuisstraat
1016 DB Amsterdam